Benefits of Laser Therapy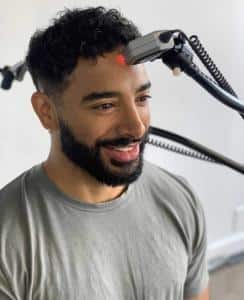 One of the most popular benefits of cold laser therapy is that low-level treatments are non-invasive and do not require downtime that many surgical or invasive treatment modalities do. Laser therapy is an effective treatment that can manage pain levels, stimulate nerve regeneration and ease inflammation to help patients heal from injuries or chronic pain.
Chiropractors can more precisely target a treatment area to alleviate pain and discomfort. Higher accuracy allows for more effective treatment of chronic pain.
 Laser therapy can help stimulate the body's natural healing processes and reduce recovery time from an accident or injury in the following ways: